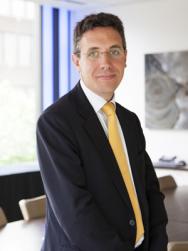 Dan ROBERTS
Director, Frontier Economics
Dan is a Director in Frontier's energy practice and has worked extensively within the gas and electricity sectors on network regulation, wholesale and retail competition issues and institutional arrangements.
Dan has advised on a number of projects involving the use of innovative technological or regulatory mechanisms.  For example, he advised the Dutch electricity network association on the potential uses and benefits of a platform to share real time customer meter data, with a particular emphasis on energy efficiency initiatives.  He is currently advising a major network operator in GB on a new decision making process relating to network reinforcement, which looks across traditional investment measures and the use of customer, generator and battery storage.  A key part of this analysis will be to understand which regulatory changes may be required to accommodate the technique.  He has advised on the economic outlook for a number of small customer-led generation projects, both thermal and renewable, and on a large scale he has advised on the changes which might be needed at the regulatory and policy level to allow participants to be credited for imported renewable electricity within various different renewable support schemes. 
Dan joined Frontier in April 2004.  Prior to this, Dan was an Associate Partner with IBM Business Consulting Services and previously with PricewaterhouseCoopers.