The Academic Director
The Governance and Regulation Chair is directed by Eric Brousseau.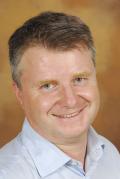 Eric Brousseau is Professor of Economics and Management as well as Director of the Doctoral School at Université Paris-Dauphine. He is one of the creators of the Masters degree in "Network Industries and Digital Economy" (IREN), jointly operated by Dauphine, Polytechnique, CentraleSupélec, TélécomParisTech and Université Paris-Sud. He is also the director of the "Telecom and Media Management" Masters programme (226) and in 2002 founded the Institutional and Organisational Economics Academy (IOEA). He served as Chairman of the International Society for New-Institutional Economics (2013-2014) and is an honorary member of the Institut Universitaire de France.
His role: The Academic Director acts as the interface between all the Chair's stakeholders and is responsible for the implementation of its work programme. He ensures that the founding agreement governing relations between the Chair and stakeholders is properly executed.
The programme manager
The programme is managed by Chiara Caccinelli.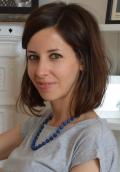 Chiara is programme manager and researcher at the Governance and Regulation Chair. Before joining the Chair in February 2015, Chiara worked as project coordinator, managing editor and research dissemination expert at the European University Institute (Florence School of Regulation, 2011-2015). She was also responsible for the research dissemination of the EU-funded project THINK, which advised the European Commission (DG Energy) on a diverse set of topics. Previously, she worked as an analyst of European Affairs in the Italian think tank Equilibri (2009-2011). Chiara holds an MSc/MRes in Economics of Network Industries and Digital Economy from the University Paris-Dauphine (PSL Research University) and an MA in European Affairs from Università degli Studi di Perugia (Italy).
The Club's Board
The Club's Board is composed of a representative of each member of the Club as well as the Academic Director (Eric Brousseau) and a representative of the expert partners of the Chair Governance and Regulation. It elects a President to represent it in dealings with third parties and to sit on the Chair's Board.
The board members are: 
Its role: The Board decides the Club's work programme and the frequency of its meeting and events, which are organized by the Chair's team. It meets at least twice a year.