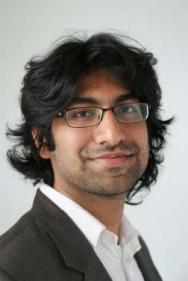 SULTAN MEHMOOD
Professor-researcher, New Economic School de Moscou
Sultan Mehmood is an Assistant Professor of Economics at the New Economic School of Moscow and a research affiliate at the Harvard Law School's Program in Islamic Law. He is also a faculty research fellow at Centre for Economic Research in Pakistan (CERP) and Pakistan Institute of Development Studies (PIDE) in Pakistan.
Professor Mehmood is engaged in pioneering research on judicial reforms in the Global South, with a particular focus on his home country, Pakistan. His research methodology involves harnessing large datasets and careful attention to legal theory to provide insights into reforming the judiciary, promoting political rights, with a specific emphasis on studying the prerequisites for establishing the rule of law within societies. His work has been accepted or published in prestigious scientific outlets, including Nature, American Economic Journal: Applied Economics, The Economic Journal, and the Journal of Development Economics.
Professor Mehmood will be responsible for assisting in the acquisition and digitization of collections of judgments dating back to the country's independence in 1947. This effort is part of the larger project to create an online Resource Database for judicial decisions in Pakistan, which will also include the development of related AI and training tools and research papers.
Website: sultanmehmood.info
Twitter: @mrsultan713