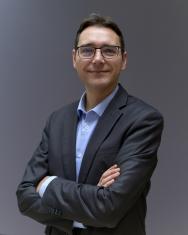 Gaël Callonnec
Gaël Callonnec est docteur en économie. Il a enseigné la macroéconomie à Sciences-po. Il est désormais chargé de coordonner les travaux de modélisation des effets micro et macroéconomiques des politiques fiscales environnementales et de la transition énergétique à l'ADEME (Agence de l'Environnement et de la Maitrise de l'Energie).
Il est l'un des auteurs du modèle ThreeME (Multisectoriel Macroeconomic Model for the Evaluation of Environmental and Energy policy) conçu conjointement par l'ADEME et l'OFCE.
Il est l'auteur de nombreux articles et rapports sur les effets économiques de la transition énergétiques et la fiscalité carbone.