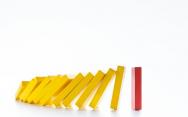 Breakfast debate on April, 11th 2019
The interaction between economic and safety regulation is becoming increasingly important. And with good reason: the economic implications of the safety of major infrastructures no longer need to be demonstrated. Against this backdrop, it is essential to adapt the way in which safety and risk governance are organised, but this also raises a number of questions. Should there be separate authorities? Should regulators be specific, sector-specific or cross-sectoral? Should there be inter-regulation? Should operators be more involved? What can we learn from foreign examples? What are the best ways of operating?
This document summarises the presentations and discussions that took place at the breakfast on the theme of "Safety regulation: which model?" organised by the Governance and Regulation Chair on 11 April 2019.