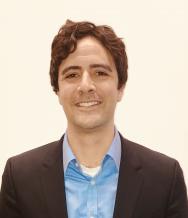 Tim LAMB
Competition Counsel, Facebook
Tim is Competition Counsel at Facebook and manages a wide range of competition matters involving the company across Europe and APAC. He is currently based in the London office overseeing competition law and policy initiatives in Europe and beyond.
Prior to joining Facebook, Tim spent a number of years at Freshfields in the UK and Asia advising on a broad range of antitrust matter ranging from merger control to regulatory investigations.
Tim has written on aspects of EU and UK competition law and is a speaker at conferences.