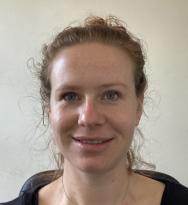 Monique Coenraad – van der Zande
Senior economist at the Authority for Consumers and Markets for the energy department, Netherlands
Monique Coenraad – van der Zande is a senior economist at the Authority for Consumers and Markets for the energy department. 
Monique obtained a masters degree in economics, specialisation competition policy of regulation at the university of Tilburg in 2015.
Monique was a member of the research team that researched the consequences of a declining use of the gas network for the regulatory method.