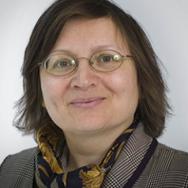 Zsuzsanna FLUCK
Professor of Finance, Michigan State University et Paris-Dauphine
Former associate researcher at the Chair Researcher at the William Davidson Institute, University of Michigan
Degrees and diplomas
∙ PhD in Economics, Princeton University
∙ Master's degree, Princeton University and Budapest School of Economics.
Publications
∙ Numerous publications in top finance and economics journals including Review of Financial Studies, Journal of Financial Economics, Journal of Business, Review of Economics and Statistics, etc.
∙ Over 900 citations of his research (Google Scholar).
∙ Numerous research grants and awards for his scientific papers.
Areas of interest
Contractualisation in finance, Financial product design, Corporate governance and regulation; Venture capital, shareholding, entrepreneurship and innovation, Institutions and markets, Mergers and restructuring, Market competition and executive compensation