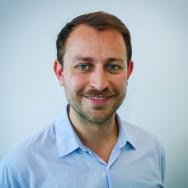 Théophile Megali
Chercheur associé de la Chaire Gouvernance et Régulation, Associate researcher at the Governance and Regulation Chair. Project leader at ArcomChargé de mission à l'Arcom
Théophile Megali is a research associate at the Governance and Regulation Chair. After defending his doctoral thesis on "Regulation put to the test of innovation: the case of online advertising", he was recruited by Arcom as a project manager for "Advertising markets and solutions" in September 2020.
He also worked for Orange's SENSE (Sociology and Economics of Networks and Services) R&D laboratory as part of his thesis, which was carried out in management sciences but from a trandisciplinary perspective. Before joining the Chair in October 2016, Théophile also worked for a year on public affairs for a French energy company specialising in renewables (ENGIE).
He is also a graduate of SciencesPo Strasbourg and holds a Master of Business, Competition and Regulatory Law from the Freie Universität Berlin and a Master in Network Industries and the Digital Economy (IREN) from Paris-Dauphine.