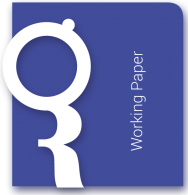 | | |
| --- | --- |
| Author(s) | Nevena ZHELYAZKOVA |
| Publication type | Working paper |
| Reference | GovReg Working Paper series | Issue 2016/01 |
The paper presents an overview of provisions concerning regulatory independence in European Union (EU) directives for network industries. The main conclusion is that the most recent directives are an important factor shaping institutional design in the EEA. The directives (1) require the creation of independent agencies, (2) require that member states guarantee their independence through specic rules concerning budget and stang and (3) require the cooperation between national regulators and the European Commission. Compared to the previous generation directives, this is a marked shift in terms of complexity and scope. Nevertheless, the sectors with most complex legislation (energy and telecom) are the sectors with the lowest levels of regulatory independence as measured by the Organisation for Economic Co-operation and Development (OECD). There is also a marked dierence between old and new EU member states. Tracing the time line of creation of independent regulators suggests that the EU may have followed a distinct pattern whereby the majority of the independent regulators for network industries have been set up later relative to other countries in the data set.