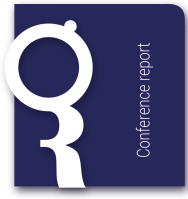 Digital technologies have great potential to reduce information asymmetries between operators, users and regulators. Moreover, the development of machine learning and arti cial intelligence or blockchain technologies makes it possible to automatically enforce regulations and ensure compliance. Nevertheless, exploiting these opportunities and leveraging the true operational potential of RegTech rst requires regulators to overcome a number of challenges and explore a range of possible designs and applications.
This conference is a forum for sharing and discussing feedback from the rst experiments that have been carried out by regulators in different industries and comparing development perspectives across countries.
This report summarises the contributions to the conference "RegTechs: Feedback from the First Experiments" organised on 27 november 2018.