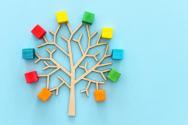 Breakfast debate on November, 28th 2019
While it is accepted that the linear approach to the economy has had its day, companies need to reinvent their business models to produce goods and services in a sustainable way, by limiting consumption, wasting resources and producing waste. To date, little regulatory attention has been paid to the circular economy. However, it could be useful to reflect on this approach, especially as existing or pending regulations, at both national and European level, are sometimes contradictory.
This document summarises the presentations and discussions that took place at the breakfast on the theme of "What regulation for the circular economy?" organised by the Governance and Regulation Chair on 28 November 2019.