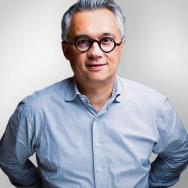 Henri ISAAC
PhD in management sciences & associate Professor, Paris-Dauphine University
Henri Isaac was previously Director of Research and Academic Director at Neoma Business School (2009-2012) and Vice President of Digital Transformation at Paris-Dauphine University (2014-2016).
He's now Director of the Dauphine Master "Management Telecoms & Media".
As a specialist in information systems and the digital economy, his research, at the frontier of the field of information systems and management, focuses on the effects of technologies on companies and their management.
He is the author of numerous articles in academic journals such as Journal of Business Strategy, International Journal of Innovation and Technology Management, International Journal of Mobile Communications, French Journal of Management.
He is the author of a report on the "Digital University" for former Minister of Higher Education, Mrs. Valérie Pécresse.
He is President of the Think Tank "Renaissance Numérique".
Some publications : Author of "E-commerce. Towards connected commerce "(4th edition, 2017, Pearson France) . Co-author of "Digital Marketing "(2017, Pearson)," Distance Work & e-Management "(Dunod, 2013).