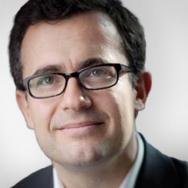 Julien JOURDAN
Professor of strategy at Paris Dauphine-PSL University
Julien Jourdan is Professor of Strategy in the Management & Organisation group at Paris-Dauphine University (PSL Research University), and a member of the Dauphine Recherche en Management laboratory (DRM, CNRS). He holds a PhD in Strategic Management and a doctorate in Management Sciences from HEC Paris. He is a graduate of the Ecole Supérieure de Commerce de Paris (ESCP). Julien has held academic positions at Imperial College (London) and Bocconi University (Milan).
Before embarking on his academic career, Julien was Chief Financial Officer of Warner Bros. Pictures France (TimeWarner group). He retains a strong interest in the creative industries, particularly the film industry.
His research programme explores the strategic implications of financing and resource acquisition, compliance with standards and stakeholder expectations, and the social evaluation of organisations. Much of his work is based on the empirical analysis of large archival databases using econometric models.
His research is published in the best international academic journals in the social and organisational sciences, including the American Journal of Sociology and the Academy of Management Journal, and has won several awards. Julien notably received the HEC Foundation Thesis Prize in 2012.
His most recent research focuses on the effects of public money on company performance (Jourdan & Kivleniece, 2017), the strategies used by SOFICA funds to gain acceptance by the French film industry (Jourdan, Durand, & Thorton, 2017), and the consequences of scandals on competition between organisations (Piazza & Jourdan, 2018).