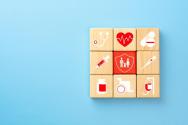 Breakfast debate on February, 27th 2020
Incentive pricing aims to give operators a sense of responsibility by setting specific targets for innovation, quality, cost, etc. In the healthcare sector, activity-based pricing (T2A) remunerates operators on the basis of national tariffs derived from a national scale of costs.
Although it initially helped to improve the efficiency of the system, it seems to have reached its limits and is now criticised for a number of shortcomings, including a productivist rationale and an impediment to the development of practices. What alternative could be envisaged to develop this model of healthcare funding?
This document summarises the presentations and discussions that took place at the "What future for the application of incentive-based pricing to healthcare provision?" breakfast organised by the Governance and Regulation Chair on 27 February 2020.