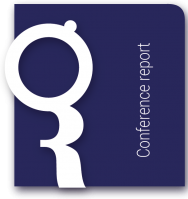 The decisions of economic regulators are subject to judicial review, in forms which vary across jurisdictions and matters (specialized courts / general circuit, single court / multiple courts depending on subjects, multiple, first and last resort / multiple levels, full reviews / manifest error). The regulator's opinion may also be taken into account by courts ruling on decision taken by other public bodies, or on cases involving regulated entities.
These reviews have historically contributed to shape the legal framework in which regulators operate – in respect of procedures as well as of substance – as well as their organization and processes. In recent years, the increasing number and/or complexity of litigation cases have absorbed a substantial share of the resources of economic regulators in some jurisdictions. They also raise questions for courts: technical complexity, expertise, consistency across sectors and jurisdictions (e.g. in the EU).
This report summarizes the contributions to The regulator and its judge(s) organised on 7 November, 2017.