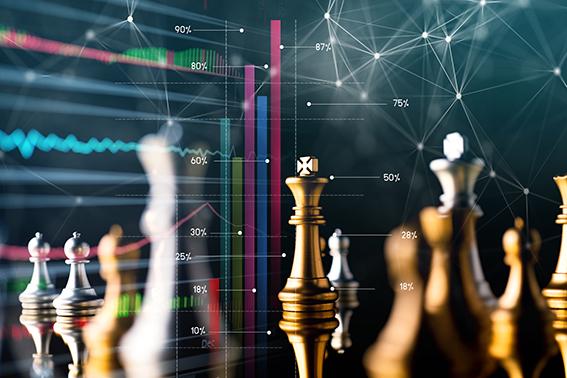 Abusive practices in the energy sector following the EDF and ENEL cases: data leveraging and other non-tariff practices
Conference organised by the Governance and Regulation Chair in partnership with the French Competition Authority (Autorité de la concurrence)

In the new competitive environment of the liberalised electricity and gas markets, access to consumption data for business and residential customers is a strategic issue. In a series of recent cases, one of which reached the Court of Justice of the European Union, national competition authorities and the courts have had to revisit key issues, such as the special responsibility of incumbent operators in a market creation process or the use of the "equally efficient competitor" test, in the light of new non-price practices linked to data.
The first aim of the conference was to analyse and discuss in depth, from the perspective of practitioners and academics, recent decisions adopted at EU level and in certain Member States. The presence of representatives from several European competition authorities ensured a comparative perspective.
The lessons learned from these decisions were then put into perspective during two round tables, one focusing on competition and privacy issues relating to data in the context of the energy transition, the other focusing on other non-price anti-competitive practices, which are often linked to the structural characteristics of energy markets.
PROGRAMME
4pm Introduction 
Eric Brousseau, Paris Dauphine-PSL University
Emmanuel Combe, Autorité de la concurrence (ADLC, France)
4.10pm Presentation of the décisions ENEL and EDF (50 minutes including 20 minutes of discussion)
Moderator : Pablo Ibanez Colomo, London School of Economics
5pm Break 
5.10pm Round table n° 1 : Access to incumbent operators' data in the context of the ENEL and EDF cases (50 minutes including 20 minutes of discussion)
Modérateur : Adrien de Hauteclocque, Cour de Justice de l'Union Européenne, (CJUE)
6pm Round table n° 2 : Other forms of abuse of a dominant non-tariff position (In French - 50 minutes including 20 minutes of discussion)
Moderator : Irène Luc, Autorité de la concurrence (ADLC, France)
6.50pm Summary of discussions and outlook : Sandra Lagumina, Argos Wityu