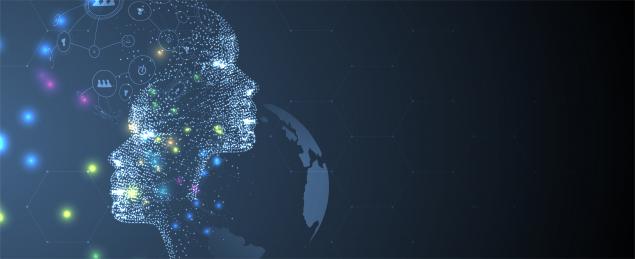 This closed workshop on major governance challenges triggered by the current digital transformation is co-organized by the EUI 'Florence School of Regulation' and the Dauphine-PSL 'Governance & Regulation Chair'.
We are witnessing the development and integration of a set of technologies that tend to radically transform the capabilities to process and circulate information, and therefore to coordinate. Indeed, these technologies now enable a seamless and ubiquitous access to information, a just-in-time and adaptive processing of this information at low cost, and an algorithmic way of guaranteeing compliance with rules. This represents a high potential for designing and implementing more agile and customized modes of coordination — thanks to the combination of horizontal information sharing, low cost contracting and decentralized enforcement—and of more responsive modes of governance; based on agile and pervasive digital capabilities enabling to quickly adapt to new information. It also supports more decentralized and organic mechanisms of governance, which might replace more hierarchical ones since digital systems can support self-governed collective actions and the decentralized matching of available resources with individual needs.
As a result, several traditional mechanisms of coordination are challenged. Hierarchical organizations, for instance, are questioned by horizontal, peer-based, forms of organizations that allow rapid adaptation to incremental evolutions of needs, and resilience when shocks occur. The role of the government might of course also be questioned in this overall framework.
Bringing together a group of prominent academics and practitioners from the public and private sectors, whose research or action explore the links between digital transformation and the reshuffling of governance mechanisms, this workshop aims at enabling us to deepen our understanding of their close interactions.
Six main topics will be covered during six online sessions, to be organised each Friday from 12:00 p.m. to 1:30 p.m. CET, from January 15th to February 19th (with an additional 30 min informal discussion):
The opportunities and challenges raised by digital technologies for the economy and for the society (January 15th),
The transformation of political governance and public institutions (January 22nd),
The impact of digital technologies on social and civic life (January 29th),
The regulation of the digital industry (February 5th),
The challenges for sovereignty, security, rights, and the rule of law (February 12th)
Global governance and international relations (February 19th).
The objective of this workshop is threefold:
to explore how the pillars of a European approach in this area could be developed;
to identify the levers of a research and action program to build this approach;
to initiate a partnership to manage a work program.
The expected outcome of this workshop will combine the production of a "white paper" aimed at framing the debate, and the elaboration of a "work program" to be carried out in the framework of an initiative to be hosted by the European University Institute and a set of partners both within and beyond the academia.
WORKSHOP'S SCHEME
Each Friday, the scheme will be the following : 
12:00-12:15: Keynote
12:15-12:30: Discussion by two discussants
12:30-13:10: Four short talks by experts
13:10-13:30 Open discussion
13:30-14:00 Informal discussion
The first session was however organized on a slightly different basis, as an introductory session. Each week, you'll find below the programme of the corresponding Friday session that you can download. The Zoom link is sent by e-mail to all participants.
CONFIRMED SPEAKERS AND PARTICIPANTS FOR THE OVERALL WORKSHOP SESSIONS - DEDICATED INDIVIDUAL PRESENTATIONS:
Workshop co-organised by the Governance and Regulation Chair and the Florence School of Regulation